WANTED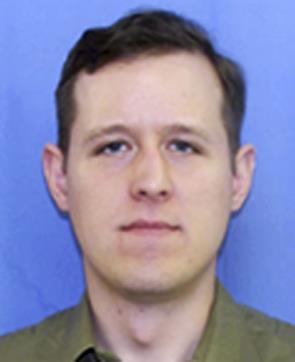 Eric Frein
of Canadensis, Pennsylvania
The above pictured man is the suspect wanted by the Pennsylvania State Police for the cold blooded murder of Corporal Byron Dickson and the wounding of Trooper Alex Douglass in the ambush attack that took place September 8th in Blooming Grove Township. Eric Frein, 31, is believed to be wearing camouflaged clothing and is considered ARMED AND DANGEROUS. He may have shaved his head or taken other actions to disguise his looks. Eric is a survivalist and there is a strong possibility that he may be hiding in the forests of central Pike County.

If spotted immediately call the Pennsylvania State Police at 866 - 326 - 7256.

DO NOT TRY TO APPREHEND !