Dingman Township Honors Walter Myers
53 Years of Service
Prior to the March 23rd meeting of the Dingman Township Planning Commission, the Board of Supervisors and Planning Commission surprised outgoing chairman Walter Myers with a small party in his honor.
Supervisors chairman Thomas Mincer kicked off the festivities with an outline of Walter's tenure. Walter was appointed as a member of the planning commission when it was first formed in 1962. In 1988, he was named chairman - a post he held until his retirement this month. Mincer joked that he expects the newly appointed chairman, Ed Nikles Jr. to hold the position for at least that long.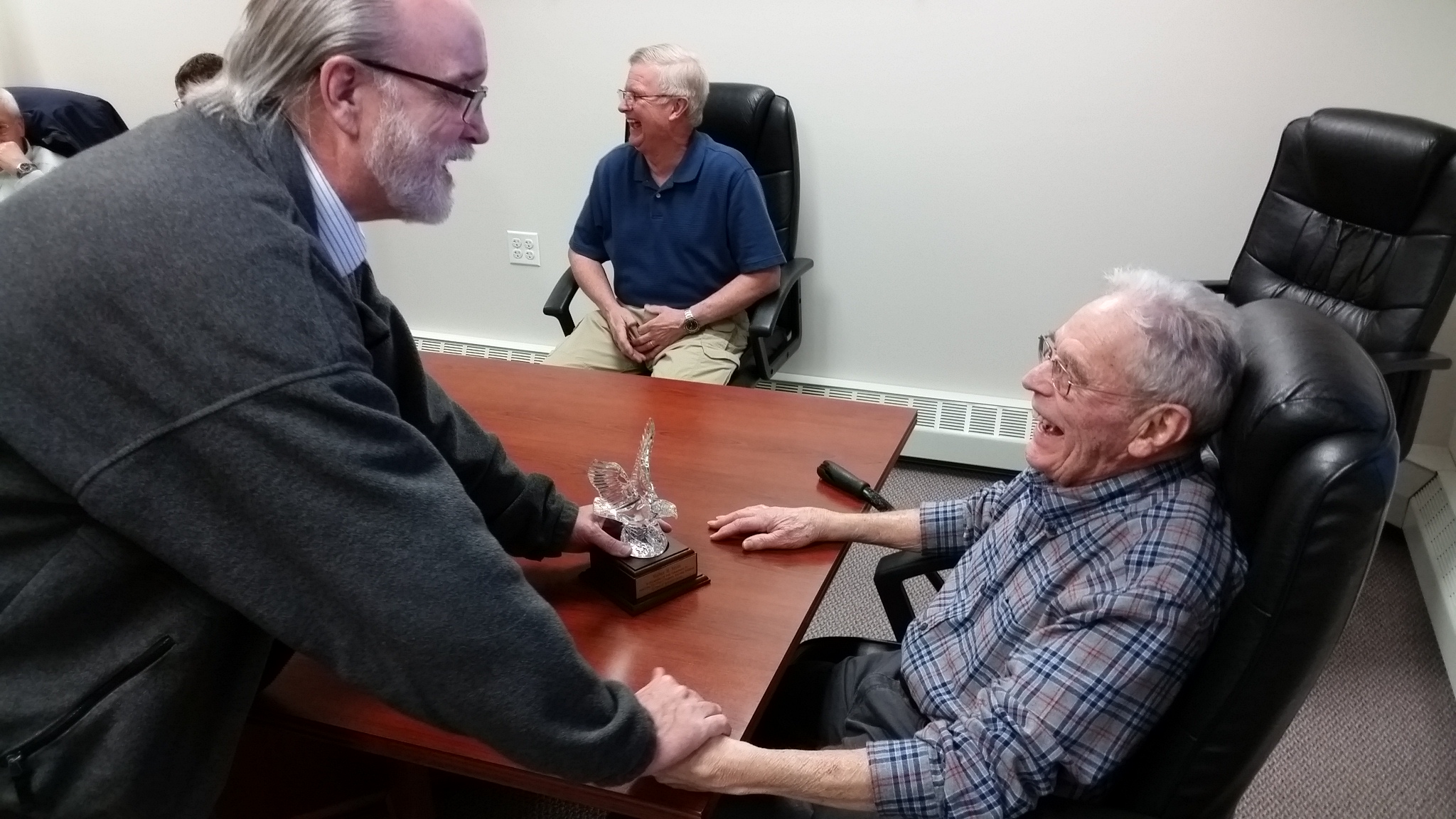 Supervisor Thomas Mincer joking with Walter Myer after presenting him with the crystal eagle.
Supervisor Mincer then presented Myers with a crystal eagle as a token of the Township's appreciation for all that he has done for Dingman Township. Mincer then unveiled a plaque honoring Walter which will be on permanent display in the township building.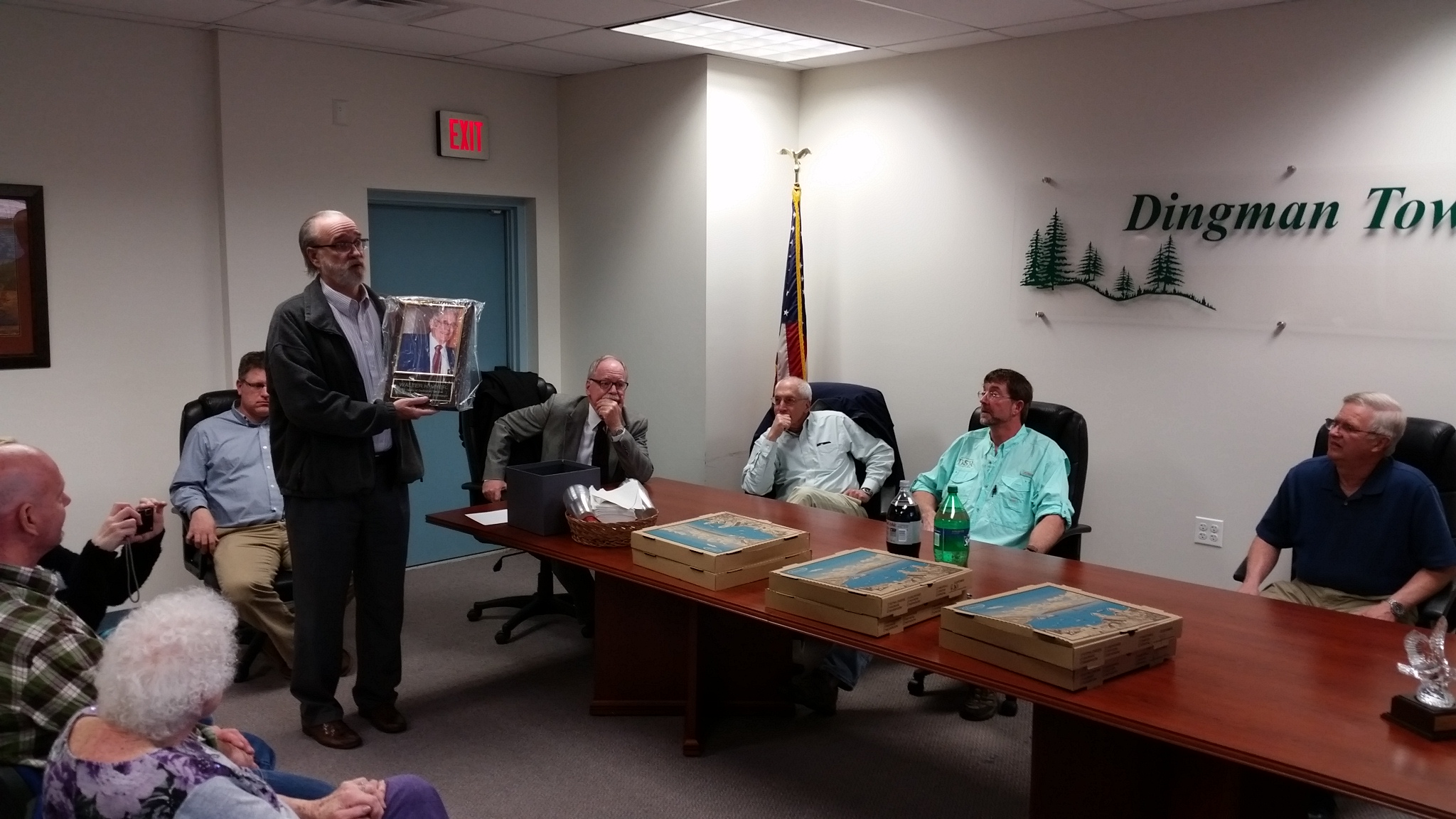 Chairman Mincer unvieling the plaque.
John Klemeyer, solicitor to both the Board of Supervisors and the Planning Commission, then spoke of the various projects that were approved under Walter's supervision. They included Pocono Mountain Woodland Lakes, Pocono Mountain Water Forest, Conashaugh Lakes, and many others. John spoke of the many meetings that went on well past midnight and presented humorous anecdotes about the meetings.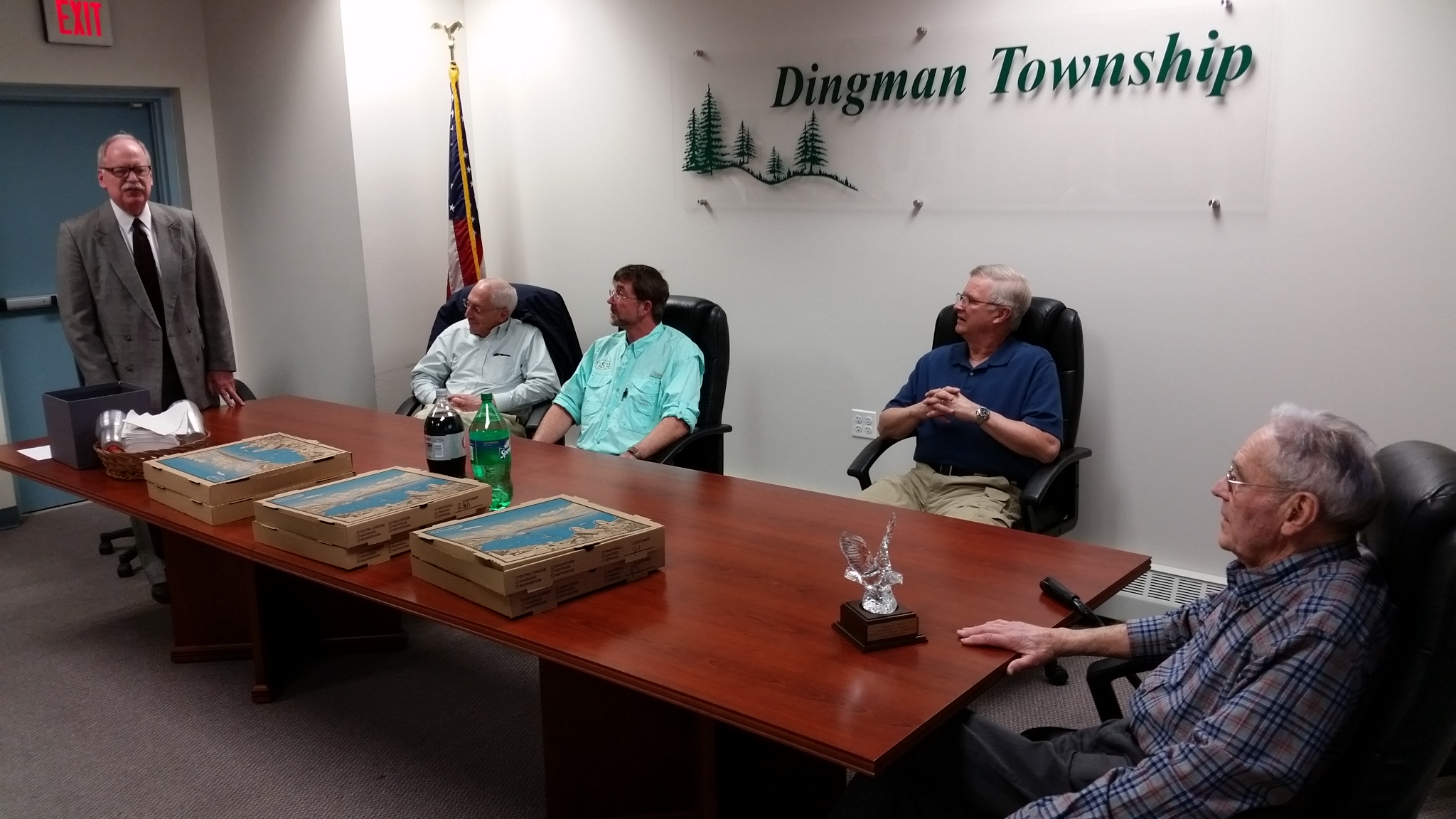 John Klemeyer relates anecdotes about past planning commission meetings.
The party concluded with pizza, cake and soft drinks for everyone.
The plaque - now installed in the Township building.