Dingman Township Road Department Assists Pike County Habitat for Humanity in Preparing for their New Warehouse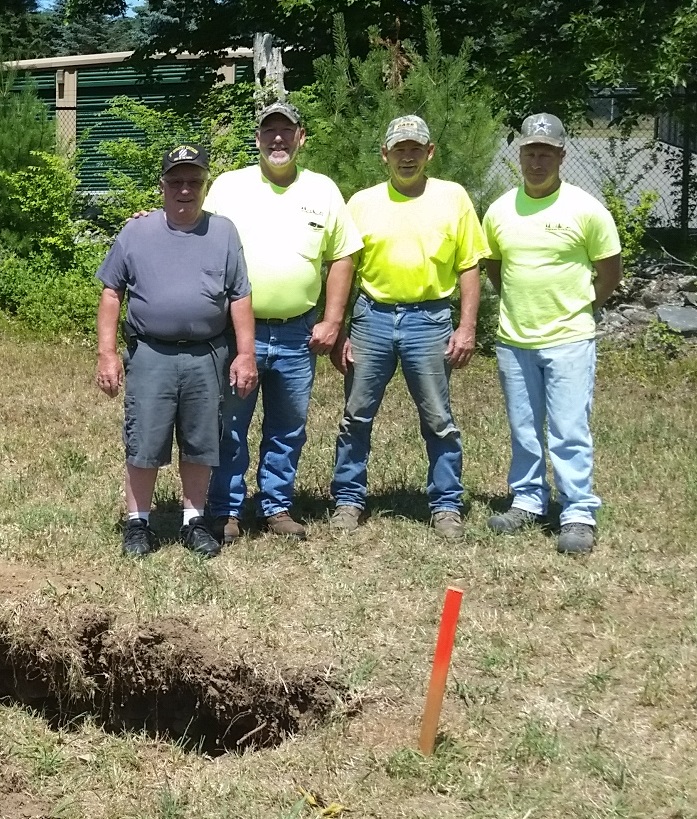 Left to Right: Mike Donlon, Habitat for Humanity; Jim Snyder, Dingman Township Road Master; Dale Snyder and Dan Paffenroth, Dingman Township Road Crew
The Dingman Township Road Department - those guys in the red trucks that plow the snow, patch the pot holes, and keep the Township's roads in such great shape - took time out of their busy schedule to assist Habitat for Humanity of Pike County in taking the first step toward making Habitat's warehouse a reality.
On July 12th, the Road Department dug the test pit so that the soil could be analyzed for sewage permit purposes. The intimal test having been successful, Habitat may proceed with the percolation test and pursue the sewage and other building related permits.
The warehouse will allow Habitat to better serve their mission of building affordable housing for those in need. It will allow them to accept and store donated building supplies and to purchase materials in bulk to better utilize their resources.
Habitat for Humanity of Pike County can always use volunteers and will put any donations to good use. Click here to volunteer, donate, or just learn a little more about Habitat for Humanity of Pike County.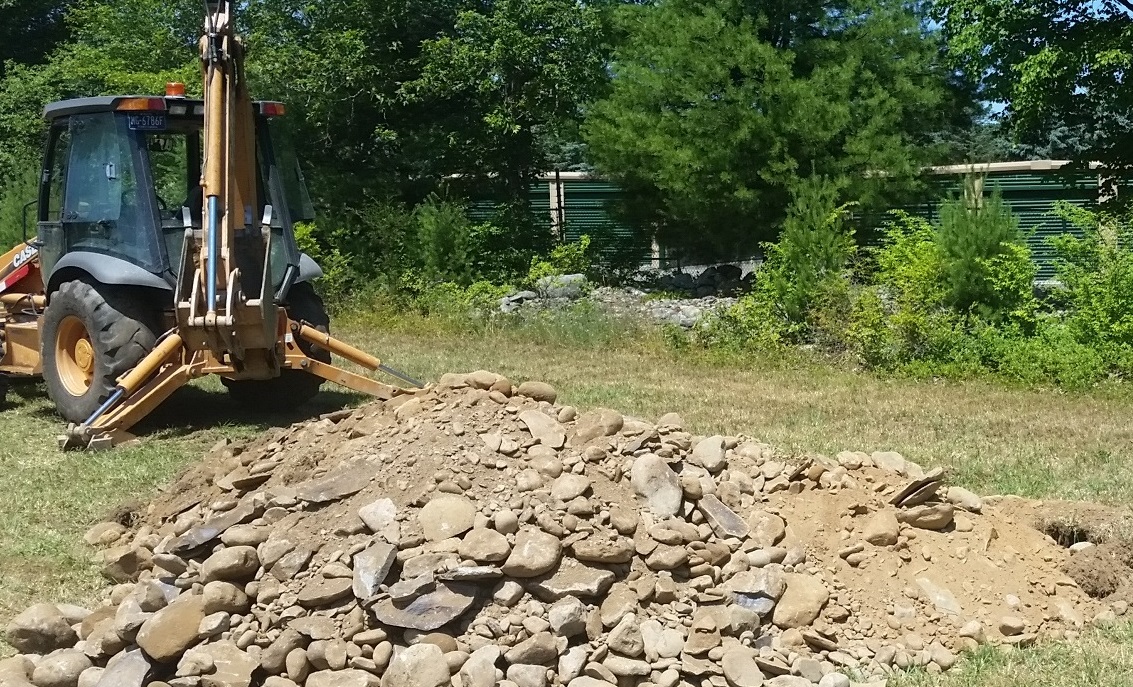 As expected, the test pit contained a large number of "Pennsylvania Potatoes".