Dingman Township Parks and Recreation Commission
3rd Annual Car Show
On May 19th, the Dingman Township Parks and Recreation Commission held their 3rd annual car show at the Dingman Township Recreational Park with this year's beneficiary the Pike County Humane Society.
The beautiful Sunday weather brought out a crowd of over 400 people to view the 50 vehicles on display. Prizes were awarded.
Best- in - Show
Joseph Arnone - 1966 Pontiac GTO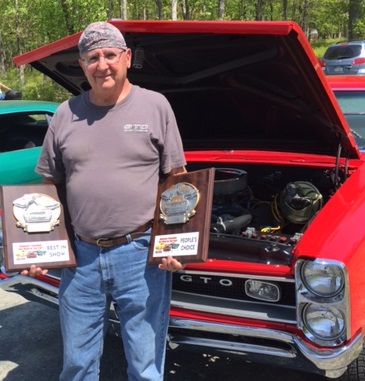 Joseph displays his Best-in-Show and People's Choice trophies.
People's Choice
Joseph Arnone - 1966 Pontiac GTO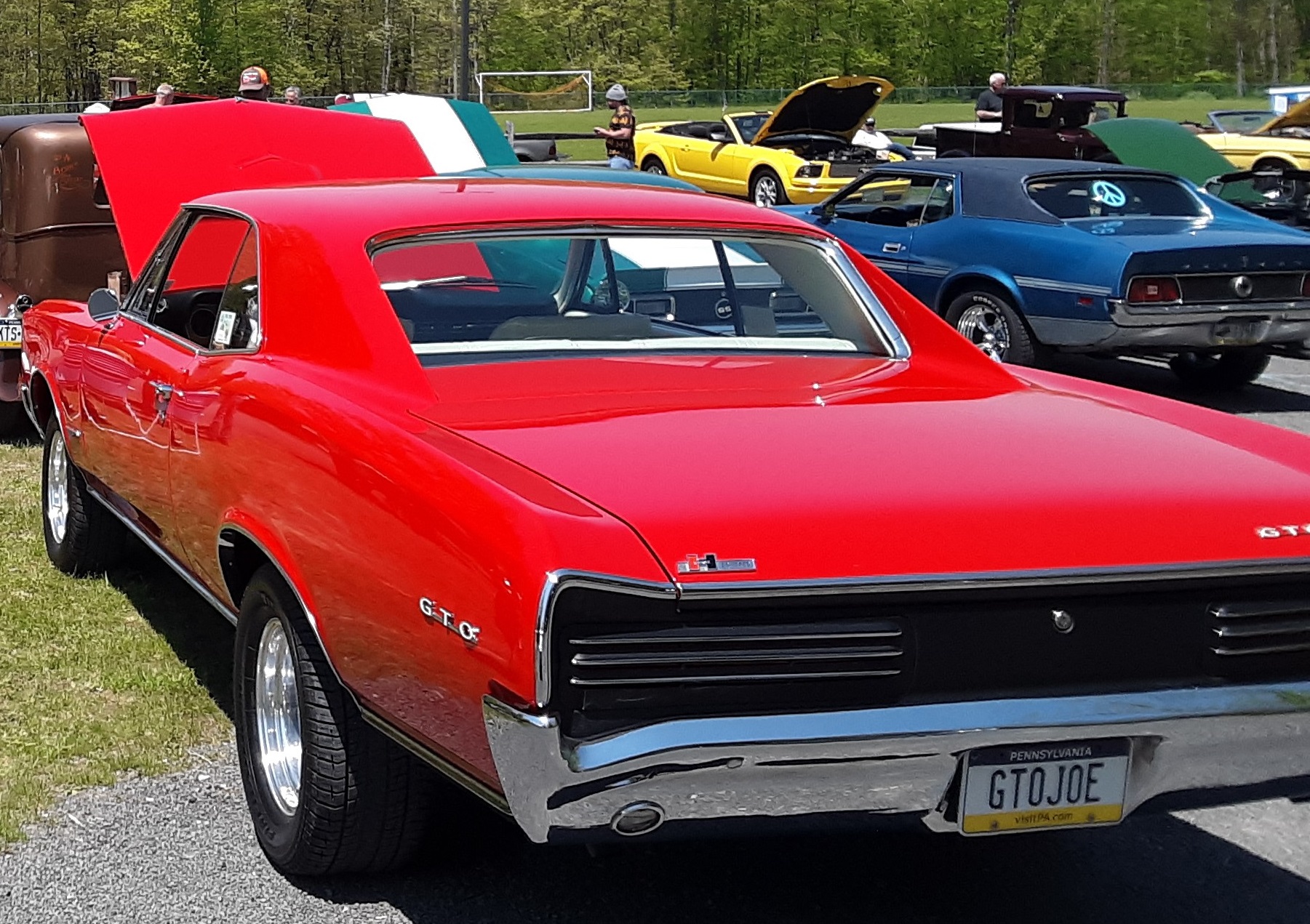 It's obvious why this was the People's Choice
First Place
Joseph Curulli - 1969 Dodge Charger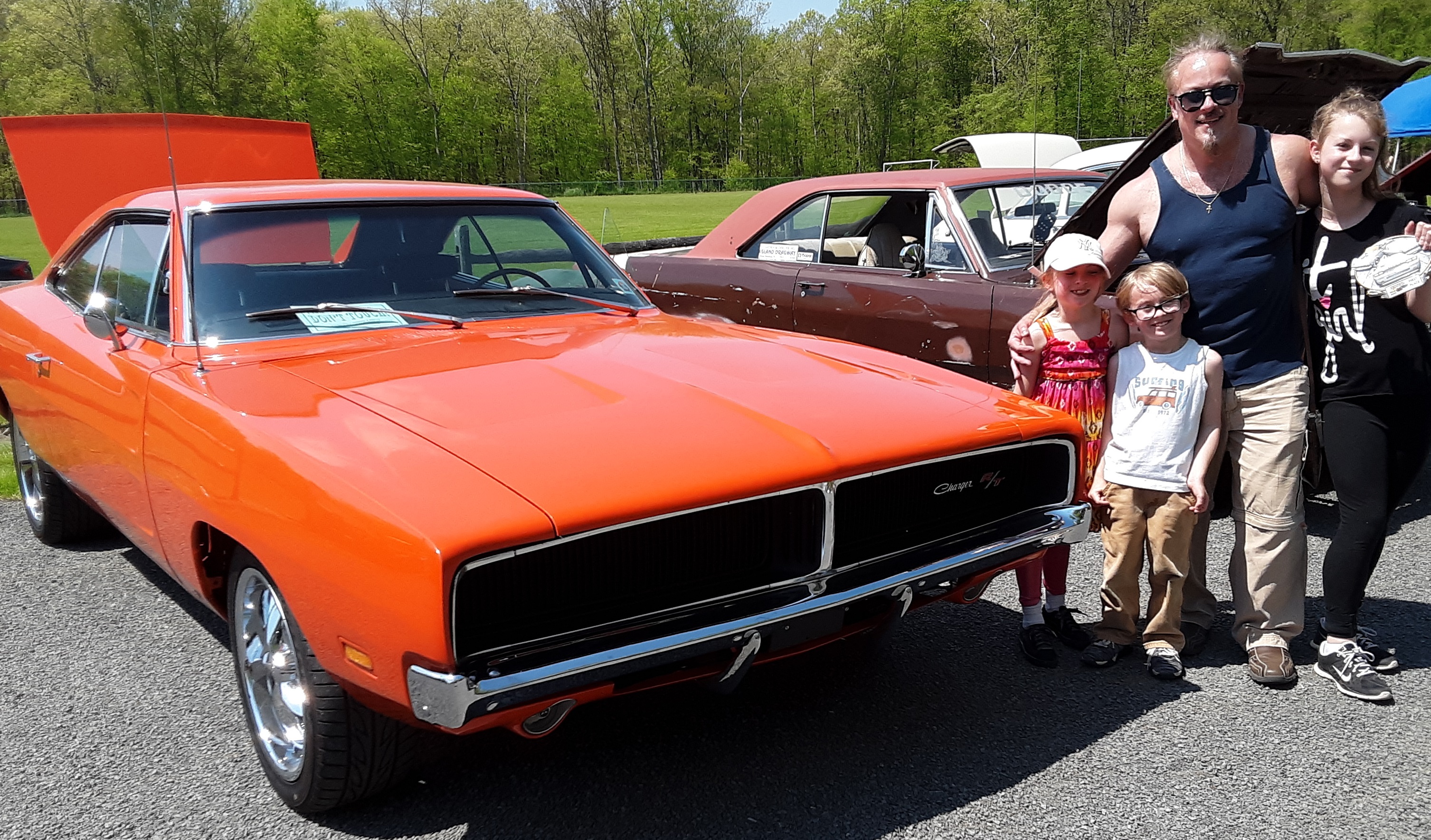 Joseph Curulli's bright orange Charger
Second Place
Myrna Wishnick - 1963 Ford Thunder Bird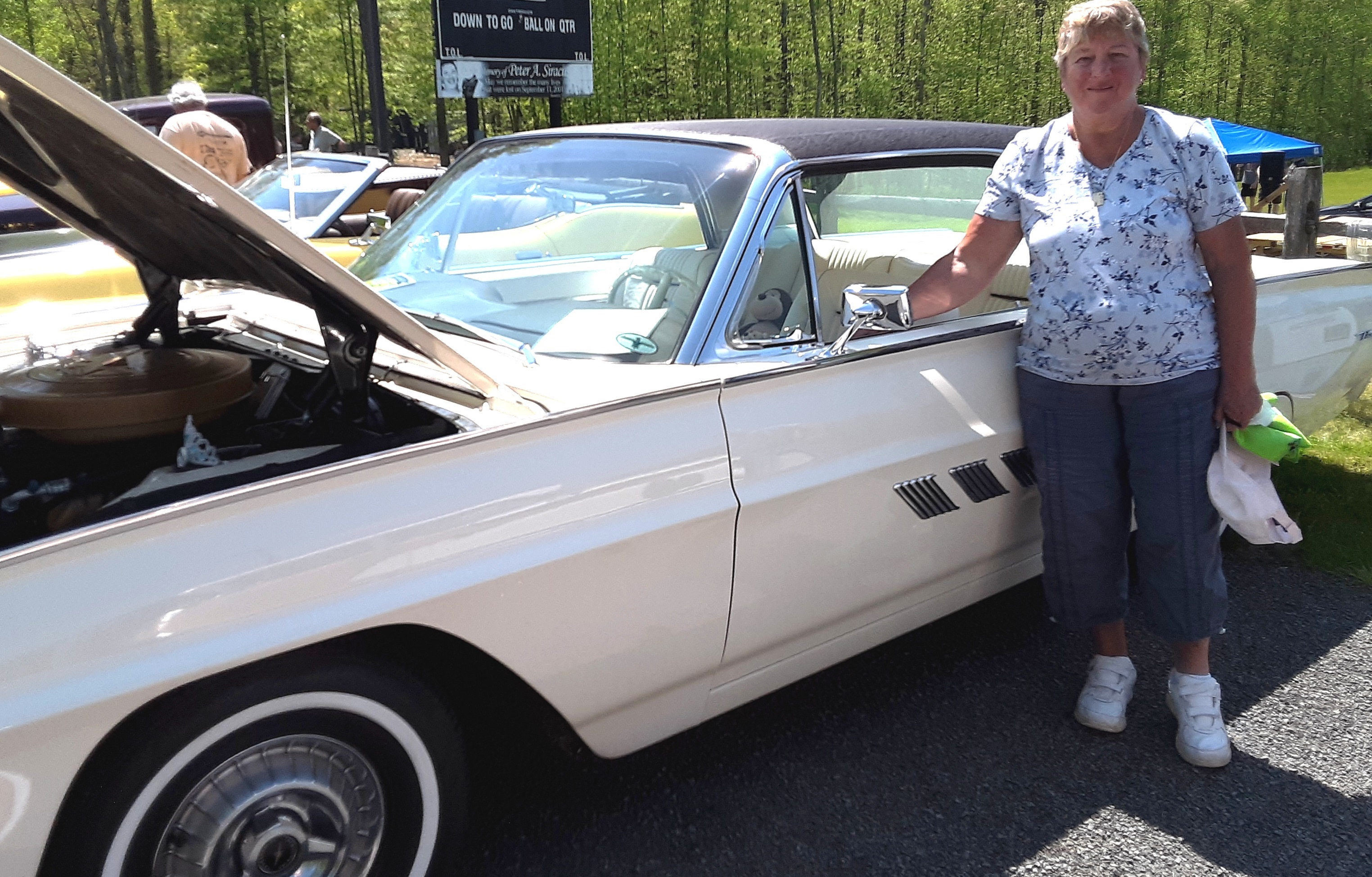 Myrna posing with her T-bird
Third Place
Colin Burke - 1973 Plymouth Barracuda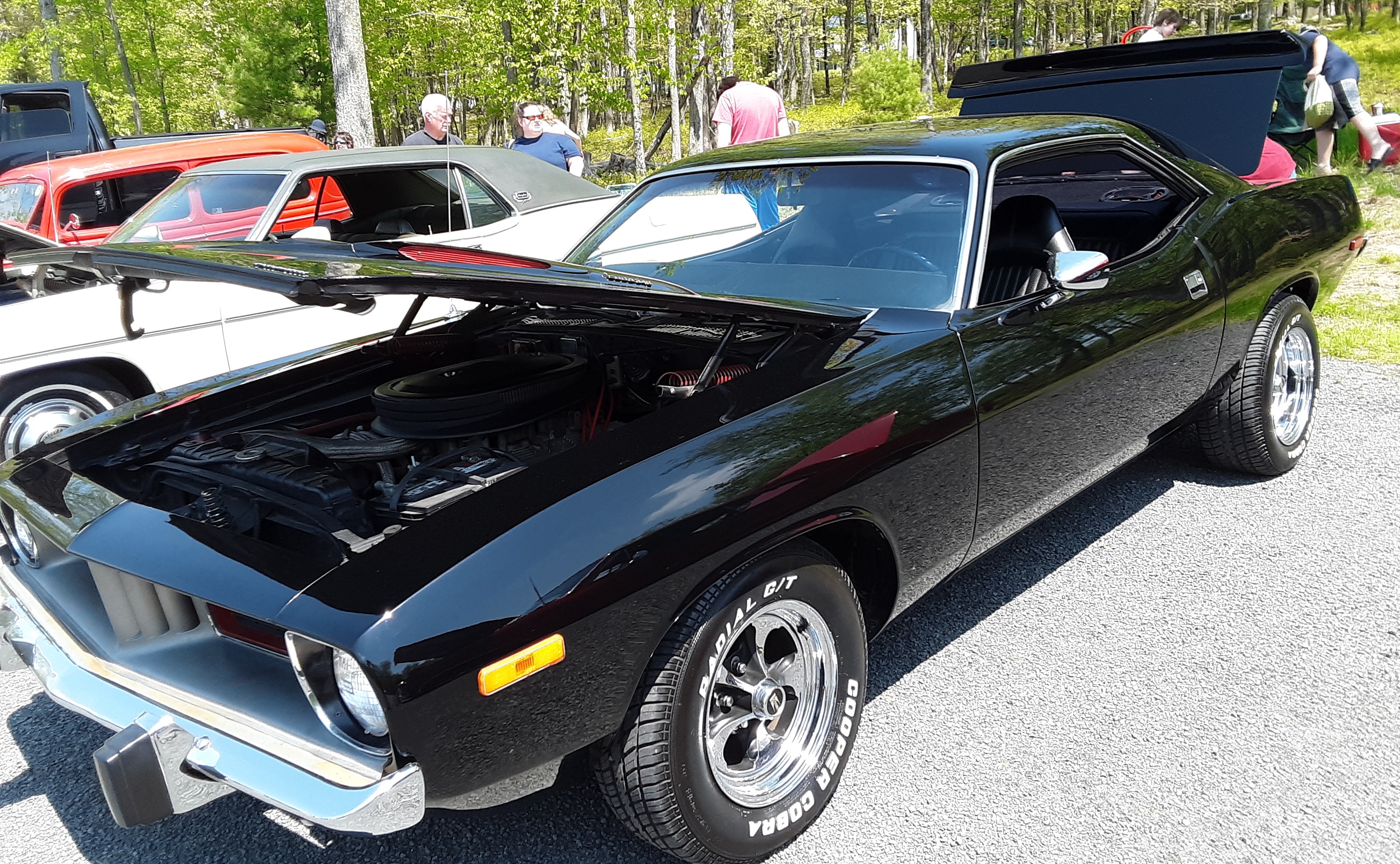 Colin's black barracuda
The Dingman Township Parks and Recreation Commission would like to thank all the participants and volunteers who made this event successful and to especially thank the following event sponsors:
Primary Sponsor

- AND -
84 Country Store
A+ Computer Service
Advance Auto Parts
Apple Valley
Auto Zone
Breathless Beauty
Cooler Travel Inc.
Delaware Tire & Truck Center
Dimmick Inn
Earthly Treasures
Flagship Cinemas
Flair Hardware & Home Center
Helms Service Station
Jack Williams Tire
JR's Auto Repairs
Luna Rossa
Mavis Discount Tire
Milford Custom Upholstery
Milford Underground
Mountaineer Equipment
Myer the Florist
Pike Fitness
Prime Time Meats
Ray 'n' Charles
Ray's Truck & Auto
Shakelton Auto & Truck NAPA Auto Parts (Port Jervis)
Shakelton Auto/Napa Auto Parts (Milford)
Stone Bear Tattoo
Wayback Burgers
Weiss Markets
THANK YOU !