2017 Cruise - in - the Park
Music, Fun, and Helping a Good Cause

On June 11, 2017, the Dingman Township Parks and Recreation Commission held its 2nd Annual Cruise-in-the-Park car show and live music event. Co-sponsored by American Legion Post #139 and Milford Chrysler, the event raised money to help America's veterans.
Over 40 cars were entered competing for prizes in various categories with John Pearson's 1930 Ford Model A coupe winning best in show. But the real winners were the nation's veterans with thousands of dollars raised by the event and raffle ticket sales to support Vet Stock USA, Combat Vets PA Chapter 22-7 and other worthy veteran's charities. A special thanks goes to Steve and Cindy Webber who donated a portion of the proceeds of every Kona Ice they sold.
Through the arrangements made of Robert Scotti and Dawn Goebel, music was provided throughout the day by Whiskey Crossing, the Chris Raabe Band and CBX.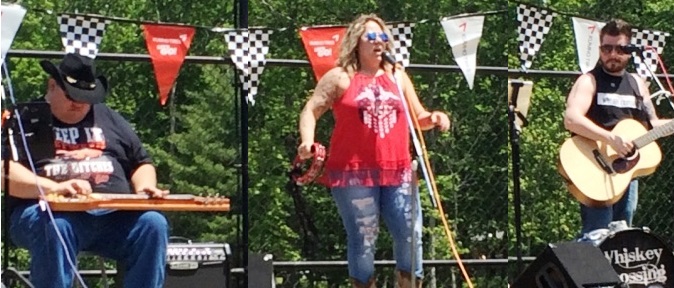 The Dingman Township Parks and Recreation Commission would like to thank the following sponsors of the 2017 Cruise-in-the-Park:
Milford Chrysler / Dodge / Jeep / Ram
Flair Hardware & Home Center
Delaware Tire & Truck Center
Shakelton Auto & Truck
AutoZone
Advance Auto Parts
Jack Williams Tire & Auto Service
Pie's On
Brother Brunos
Ryans Deli
Wisspering Pines
And, congratulations to all the winners ...
Best of Show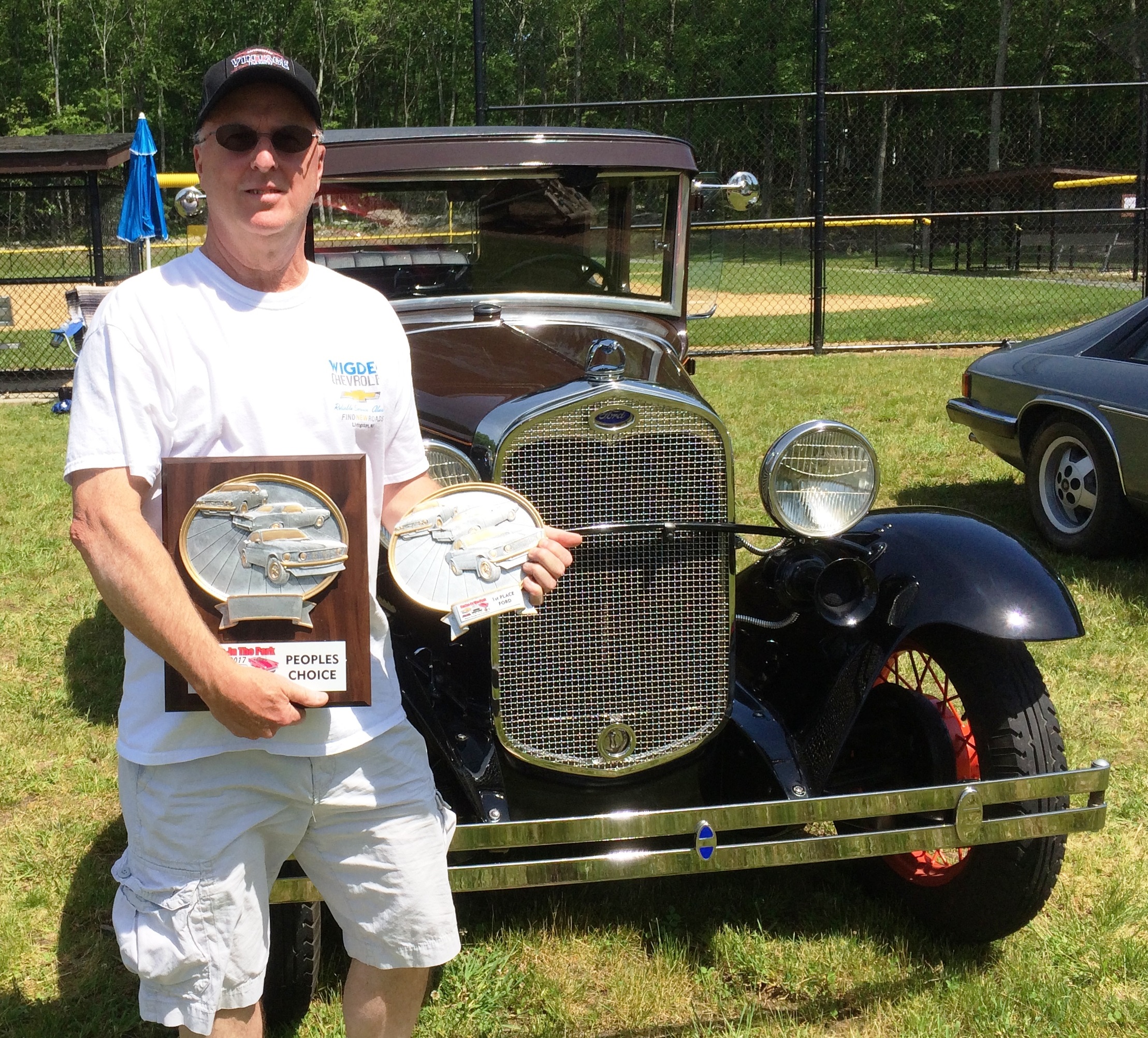 John Pearson - 1930 Ford Model A Coupe
Ford Division
1st Place --- John Pearson - 1930 Ford Model A Coupe
2nd Place --- Lyn L Wright - 1966 Ford Mustang
3rd Place --- Joe Papaleo - 2006 Ford Mustang
General Motors Division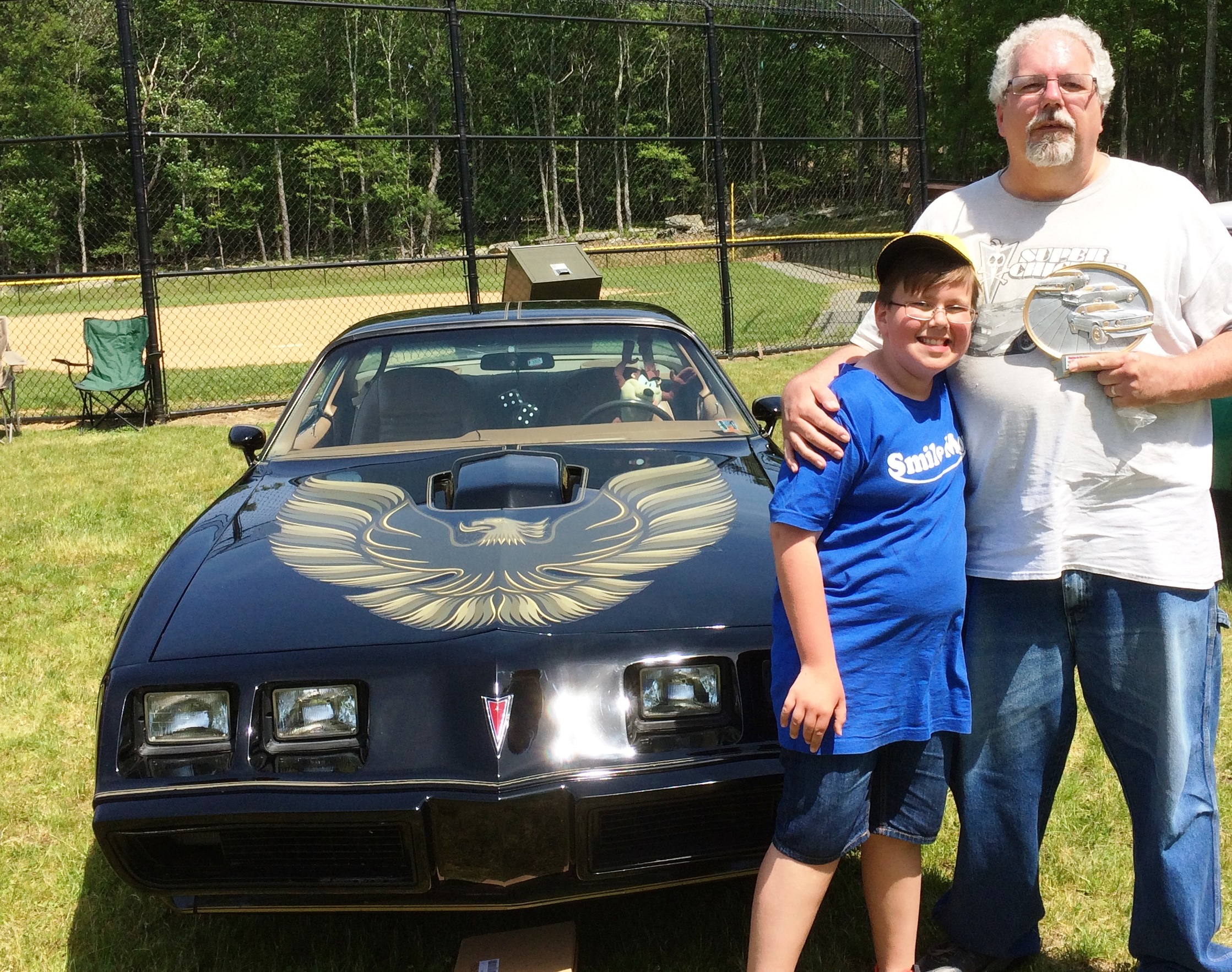 1st Place --- Rick Staskowski - 1979 Pontiac Trans-Am
2nd Place --- Bob Speer - 1966 Chevrolet Chevelle
3rd Place --- Tim Hoover - 1975 Oldsmobile Delta 88 Convertible
Chrysler Division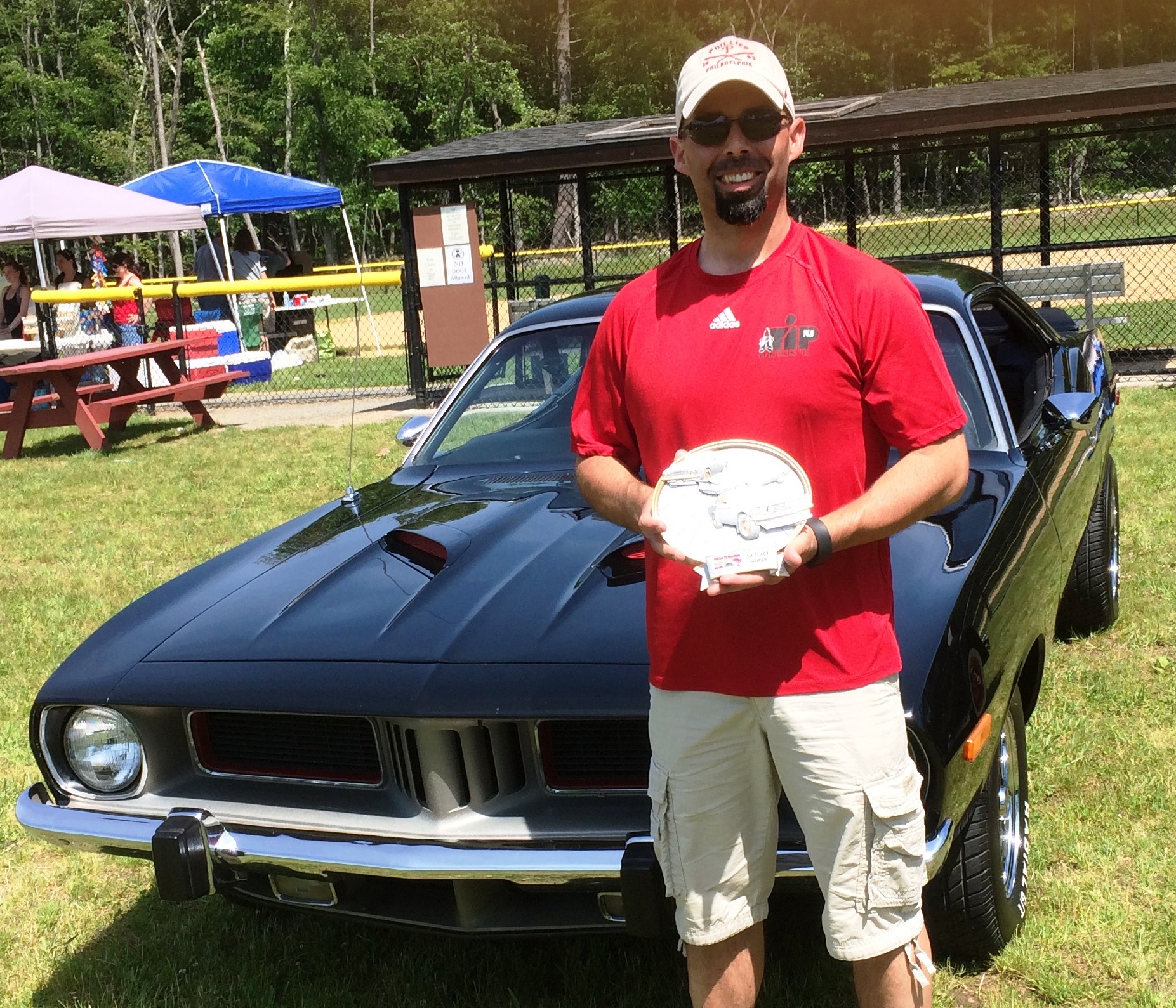 1st Place --- Colin Burke - 1973 Plymouth Barracuda
2nd Place --- David Norman - 2014 Dodge Challenger RT Classic
3rd Place --- Steven & Nancy Butyn - 2015 Dodge Ram 3500
Foreign Car Division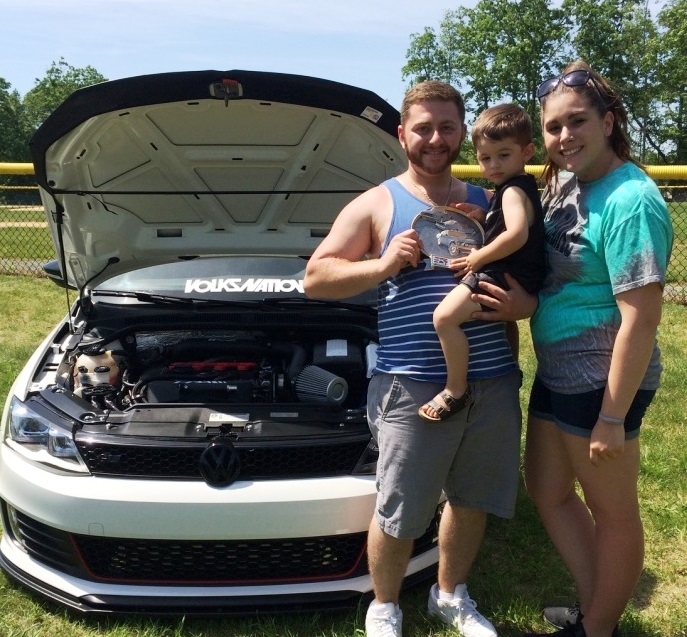 1st Place --- Joey Papaleo - 2012 Volks Wagon GLI
2nd Place --- Rich Diaz - 1987 Jaguar XJS
3rd Place --- Roger Fortino - 1962 Volks Wagon Dune Buggy
Antique Division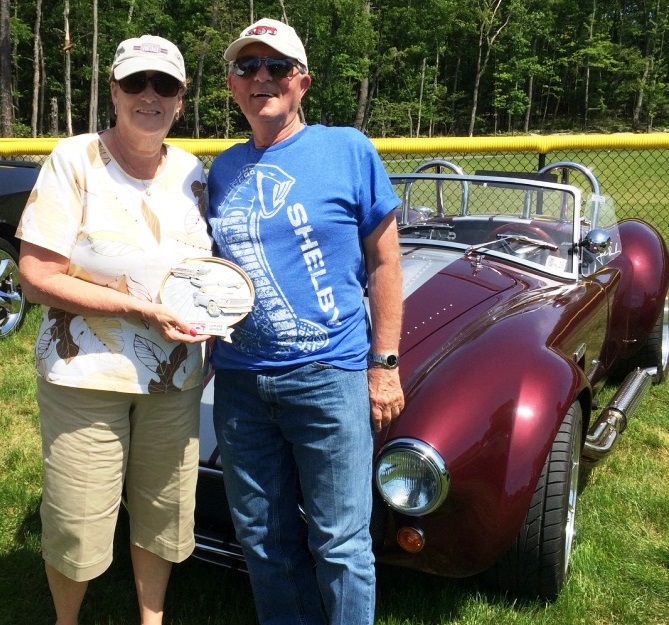 1st Place --- Anne & Bob Rosiello - 1965 Back Draft A.C. Cobra
2nd Place --- Joseph Curulli - 1969 Dodge Charger
3rd Place --- Paul & Sandy Gavoille 1938 Dodge Sedan
Special Division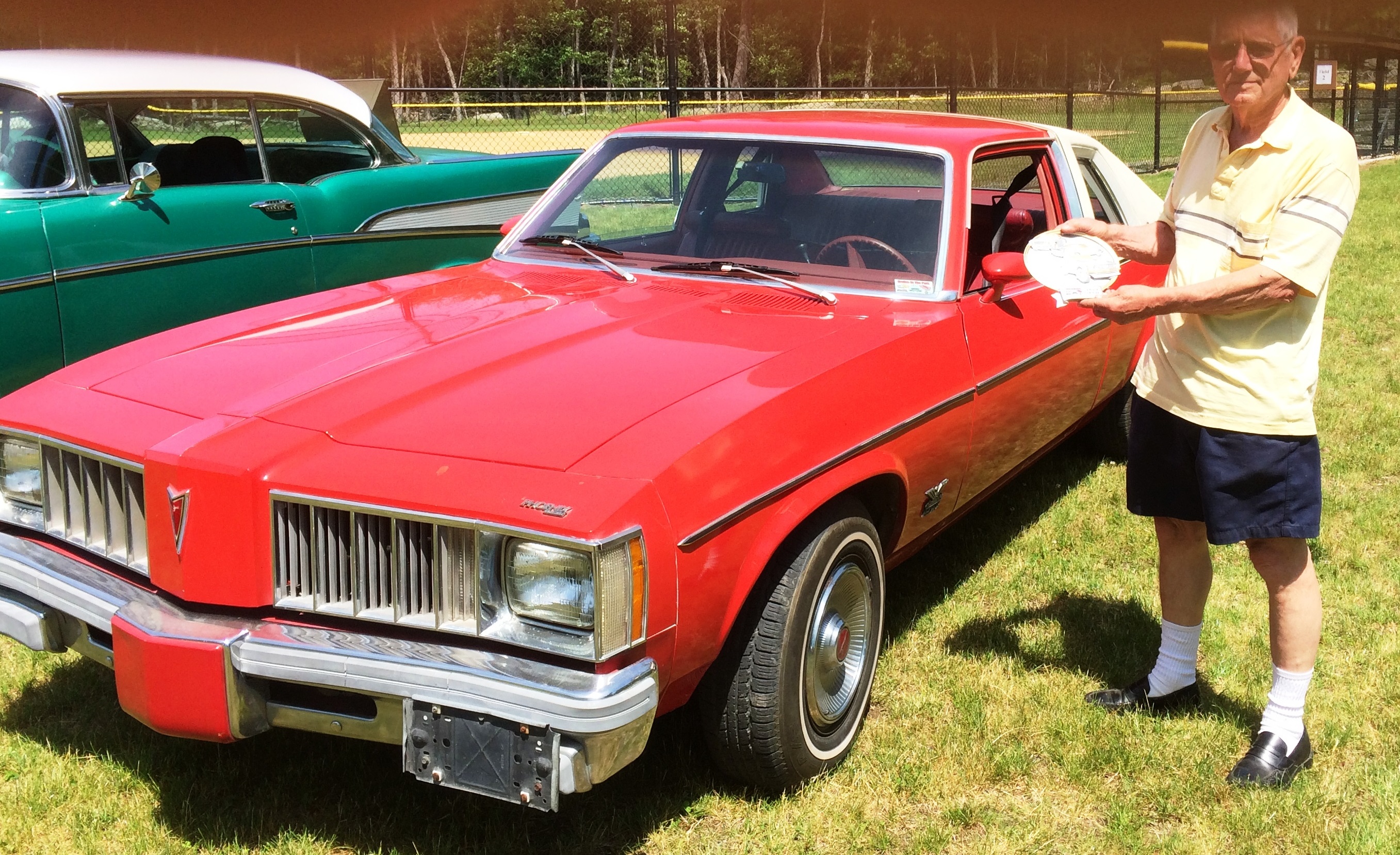 1st Place --- Chris Schlegel 1979 Pontiac Phoenix