2017 Spring - in - the - Park Festival
On May 20th, the Dingman Township Recreation Commission held its 3rd annual Spring-in-the-Park Festival.and there was plenty of good old family fun.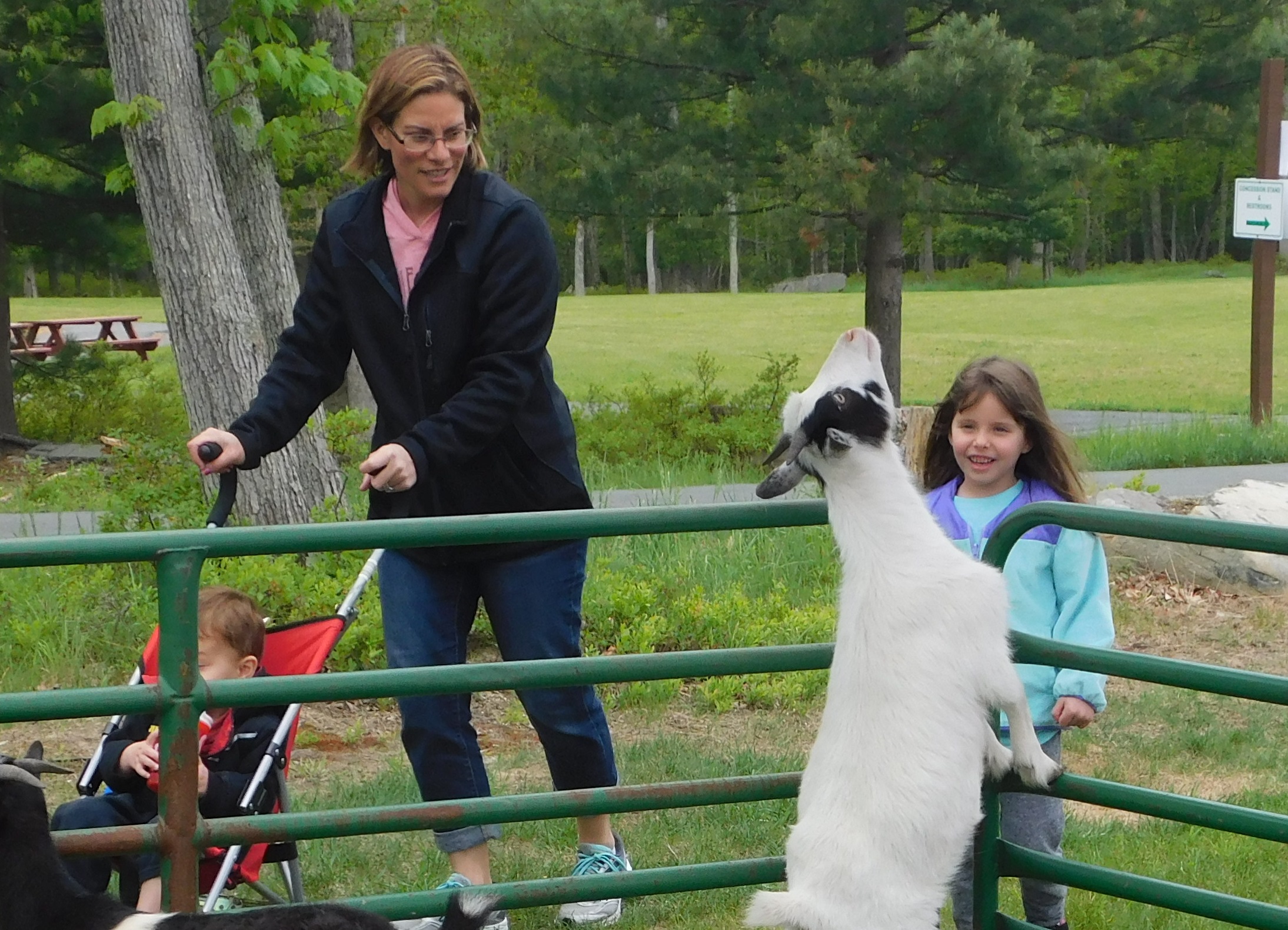 Billy the Goat shows how much he loves getting his neck rubbed.
Obi Kaye introduced the children to a trend that is sweeping the nation --- bucket drumming --- with buckets supplied by Lowe's Home Center. The Craft Station, sponsored by NBT Bank, allowed children to, among other things, make their own Tom-Toms while Morta from Luhrs Tru-Value taught them how to pot plants for planting in their home gardens. Key Foods sponsored a "Spin it Wheel Game" that was also quite popular.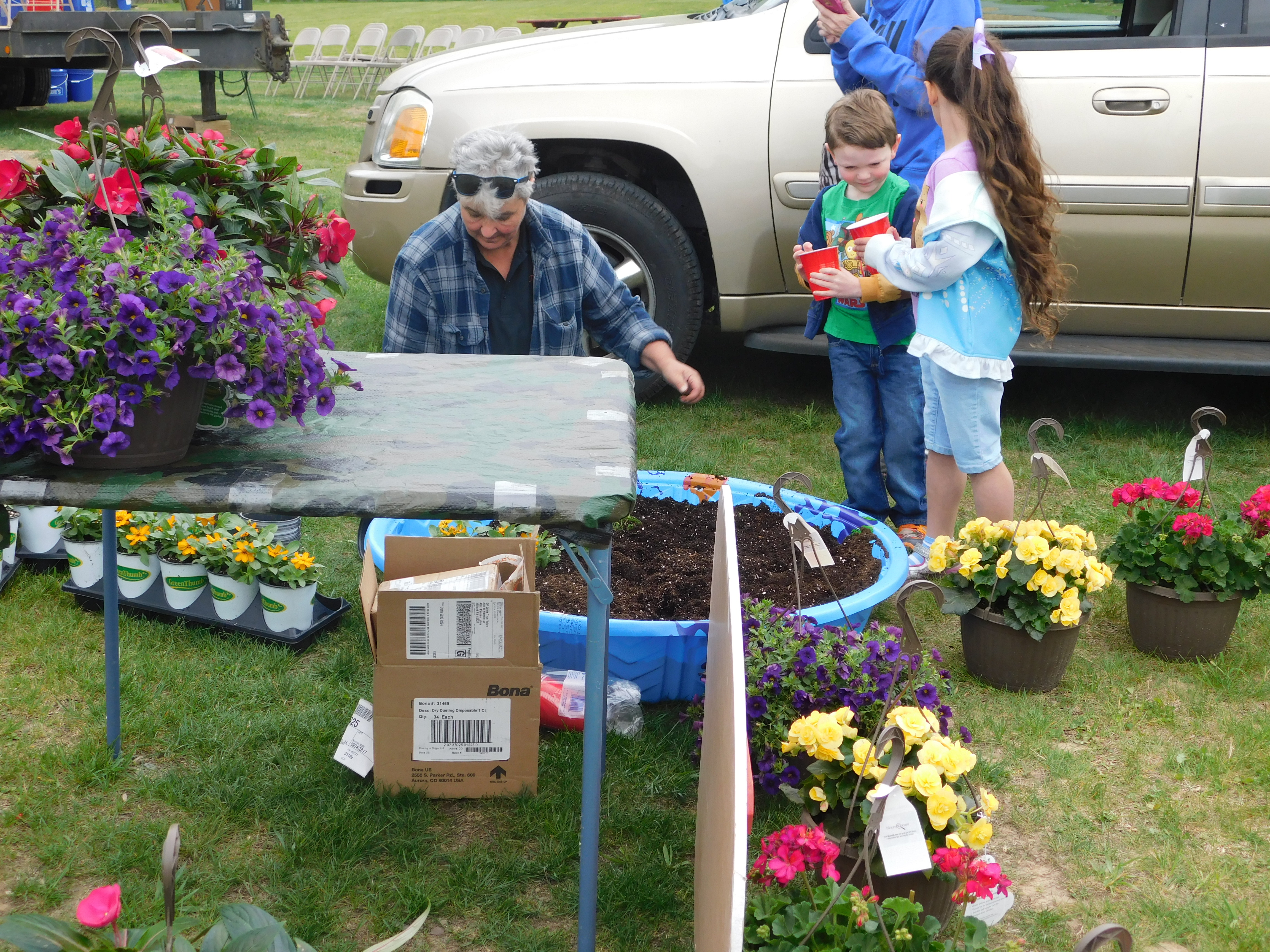 Morta's Planting Station. Fun and educational.
The always popular Country Ark Farms petting zoo let the children interact with farm animals. Especially loved were the young goats and Dingman Township's most controversial animal, the chickens. And, of course, it wouldn't be Spring-in-the-Park without the "bouncy house" provided by Community Rental Center and the great food from the concession stand run by the Eastern Pike Soccer Club.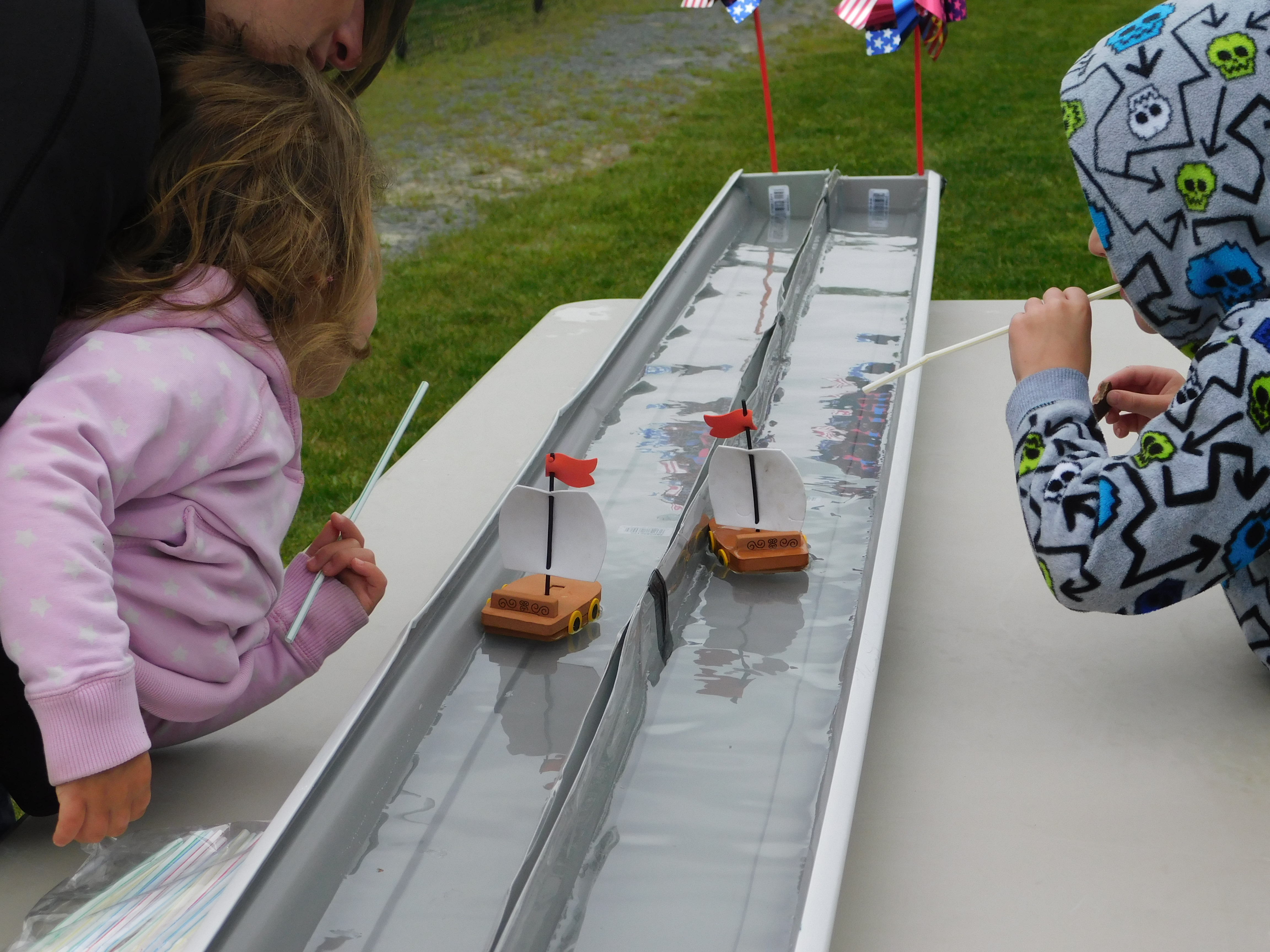 Sail boat racing. Just one of many games for the kids.
Miss Spring-in-the-Park? Be sure to scan the Township Calendar of Events and Latest News portions of this website to find the other events and activities that will be held this summer in the Dingman Township Recreational Park.